I don't know if you follow the Caroline Vreeland story of a fashion influencer with some of the most iconic an massive boobs.
Well, if you are, you will know that her breasts are even more fashionable, massive and iconic now that she's with child and doing that whole engorged breast feeding thing.
I guess she's putting those boobs to work the way they were designed to be worked.
This impromptu photoshoot done in her Canadian home, while packing for her Miami work trip done right!
I don't know what's changed besides her pregnancy, breast feeding, but her face is even looking prettier than ever and I am not one of those "pregnancy glow" kind of people. Most pregnant women and new moms look exhausted and the whole "pregnancy glow" always seemed to be pandering to them because people felt bad about how bad and exhausted they actually looked.
In other news, she did make her flight to Miami and she did leak through her shirt, because these things happen, which may be a little too real for you: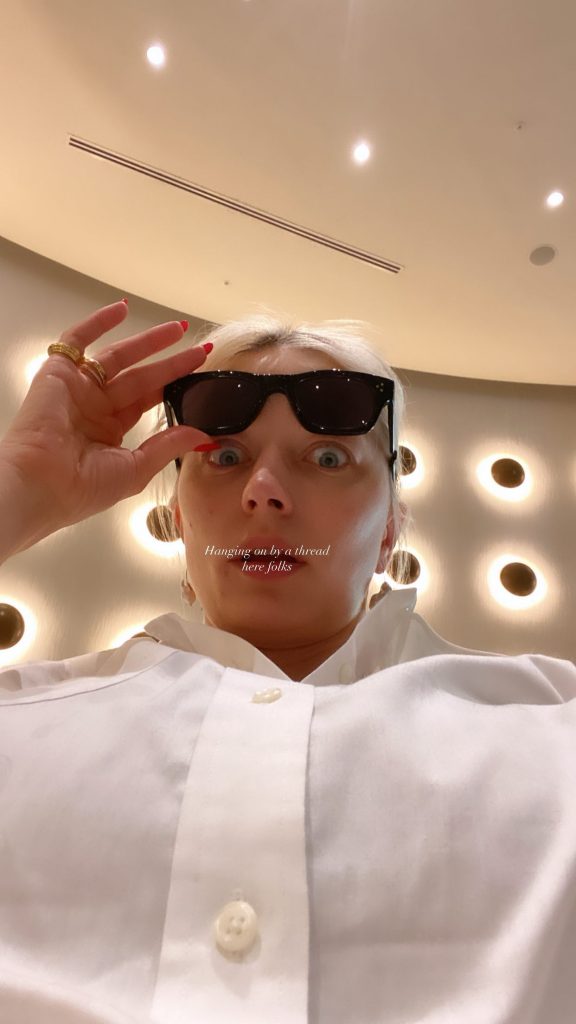 The photoshoot is pretty iconic though! Check it out!