CHANTEL JEFFRIES and JOCELYN CHEW are on vacation in some amazing place that has the in sea or over the sea villas, which is travel and luxury masturbation fodder. You know, one of those "Honeymoon" destinations that screams romance and 5 star accommodations. Ever since seeing COUPLES RETREAT I've wanted to experience it, but thanks to instagram and these babes I get to do it through my screen.
Chantel Jeffries is a DJ, Influencer, Model, who has been linked to Bieber, Diplo and a whole lot of other high profile dudes. She's got 4.6 million followers because she makes great content and because people find her hot. Sure, she's got that instagram model face, but it's a thing they all have that clearly people dig, so nothing wrong with that! Her Body, Her Choice.
She is also an investor and when pulling some of these pics from her instagram, I saw that the OFFICIAL @NFT account commented on her. That made me laugh.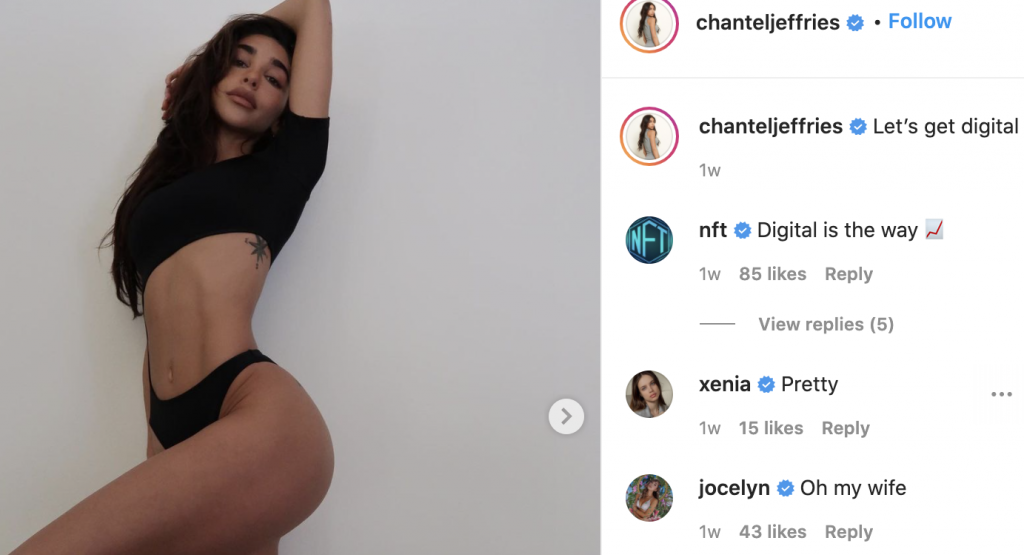 Clearly dialled in and living a great life that she shares with us have naked with that rockin' body!