Haley Kalil is the smoking hot red head model that has been working hard throughout this pandemic to deliver us new content all the time. Last week we saw her down at the beach in Malibu shooting with photographer Megan Batson which was giving off big Urusula vibes, I mean that in the best way possible.
The model is back with another thirst trap, this time she's posing alongside Lyric Mariah to promote the Instagram lingerie brand Lounge Underwear just in time for you to shop the look for Valentine's Day!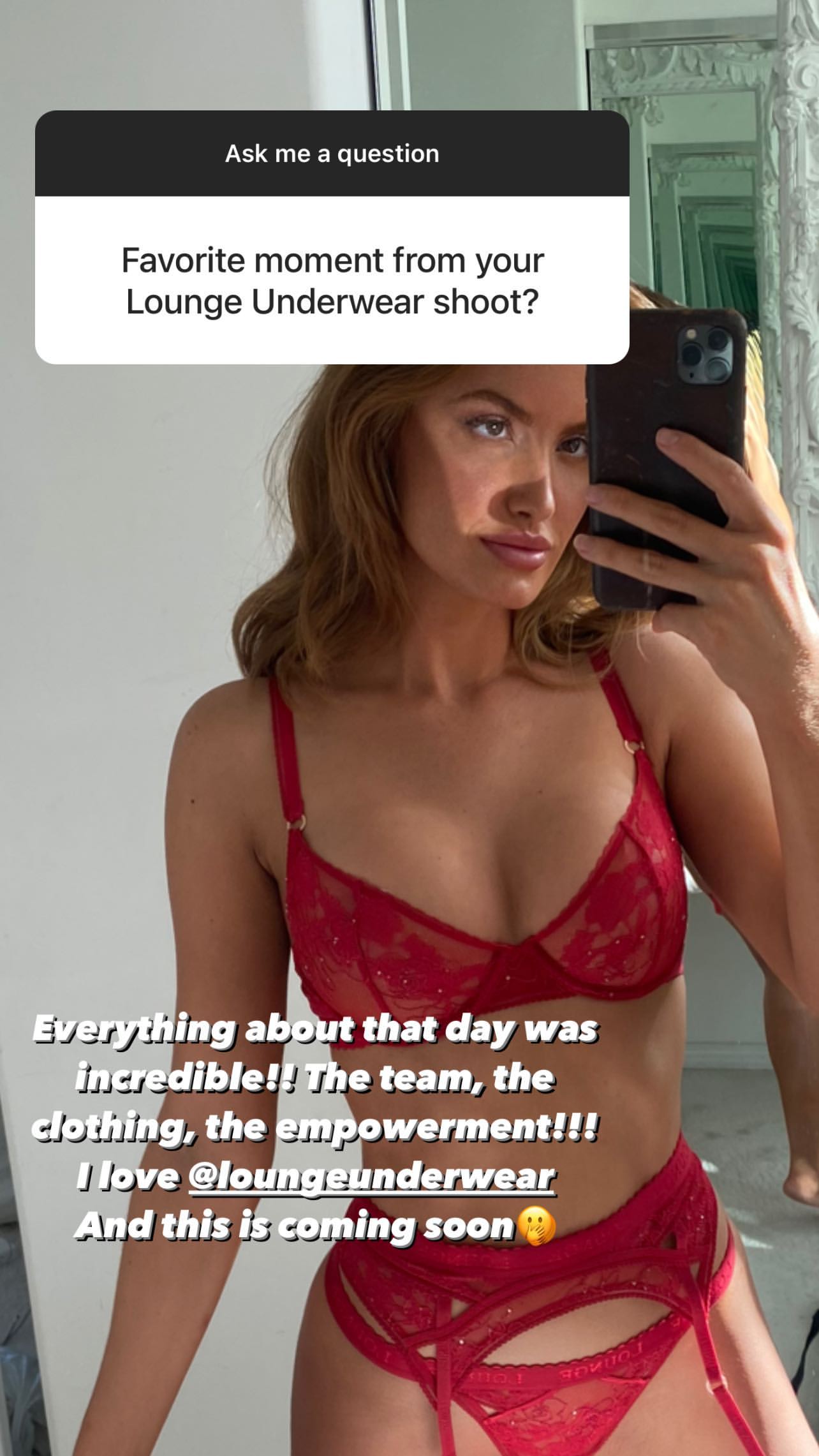 Haley recently took part in the "ask me a question" trend on Instagram which had some of her fans asking the hard hitting questions we have all been wanting to know. Like how often she indulges in fast food and how she prepares for pre-shoot jitters.
Haley let us know that the best way to get over her nerves is by dancing and channeling her inner Cindy Crawford and Elle Macpherson and that her favorite movie is Lord of The Rings, saying she is "one LOTR obsessed nerd".