MODELS
Kara Del Toro's Bikini Tennis!

Echo Lawrence - November 29, 2021
Kara Del Toro is not just extremely good looking and super charismatic, she's also an athlete! The model took her talents to the tennis court this weekend and showed off some skills while wearing nothing but a blue bikini! More Kara being all kinds of hot in the gallery!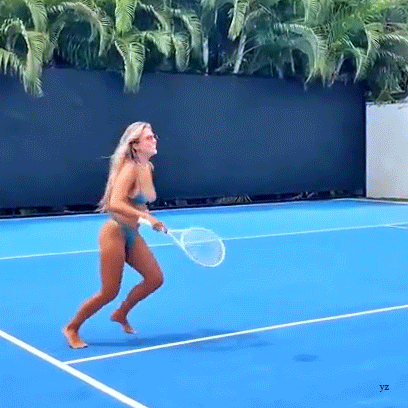 Disclaimer: All rights reserved for writing and editorial content. No rights or credit claimed for any images featured on egoallstars.com unless stated. If you own rights to any of the images because YOU ARE THE PHOTOGRAPHER and do not wish them to appear here, please contact us info(@)egotastic.com and they will be promptly removed. If you are a representative of the photographer, provide signed documentation in your query that you are acting on that individual's legal copyright holder status.