Lucy Hale posted up this picture of her in a one-piece, but she wasn't posting it as a picture of her in her one-piece, but rather of her hair piece, because I guess she felt it was so cool, she'd risk letting the people see her in a swimsuit on her social media!
I assume it's a shot from a magazine photoshoot, but it's on her instagram for her 24 million fans!
That "Pretty Little Liars" show really put her on the map, along with Shay Mitchell and Ashley Benson, who I feel get more attention than Lucy Hale, but I think Lucy Hale is the most successful in terms of acting. She's always on some new CW Show.
She posted this picture of some books she bought, which is nice to see, because I am old school and still like the idea of books and people who read them: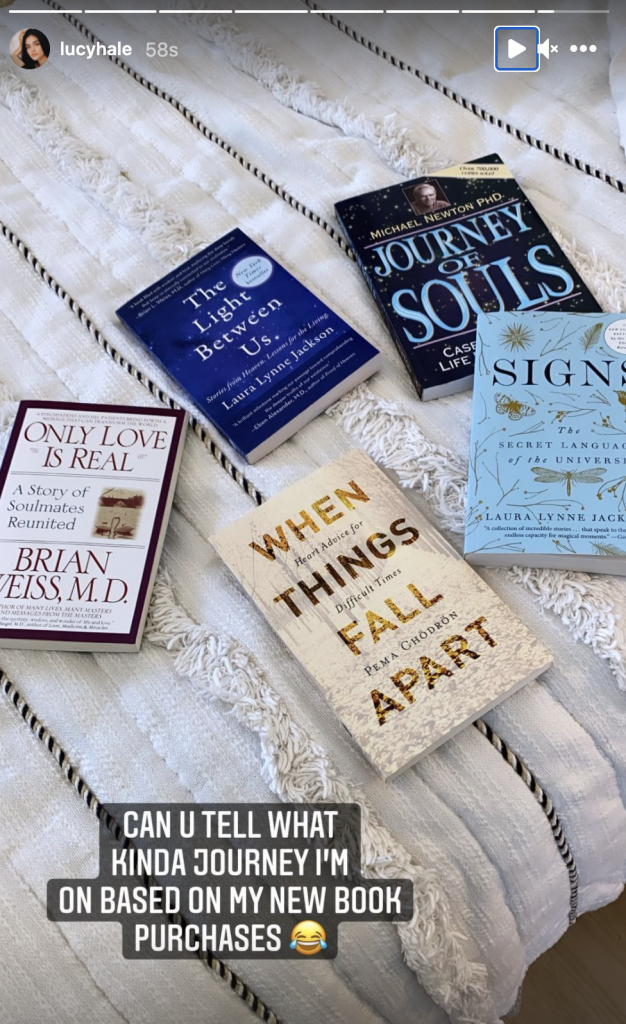 She seems to be on spiritual quest, because she posted her recent book purchases which include "Signs" which is about the secret language of the Universe but you'll be more interested in "Only Love is Real" about soulmates because if she's not married yet, then she hasn't met him yet, so it's quite possible you're him, however I have a feeling her soulmate will likely be some rich guy with a good job and a nice house, because soulmates only count if they meet certain criteria, but you can dream!
I've also included some pics of her "Hair Diaries" for those you into the hair of Lucy Hale, these are her selections not mine!