Sydney Sweeney hasn't been making all that much noise lately, it's like she took a little vacation from the limelight as celebrities of her statures tend to do when they don't have any projects or paid campaigns to promote. Unlike influencers, they don't need to post their every thought or overshare all day, even though a lot still do.
Well that all changed this weekend when the young starlet who you may remember from being hot a nude in Euphoria, a few other movies, and even competing with Alexandra Daddario for who bikinis better in the first season of White Lotus, stepped out onto the scene.
She was at what seems to be an Armani sponsored event in a flapper dress with the fringes and all, which she jiggled nicely in for us, you can scan her instagram for the coverage: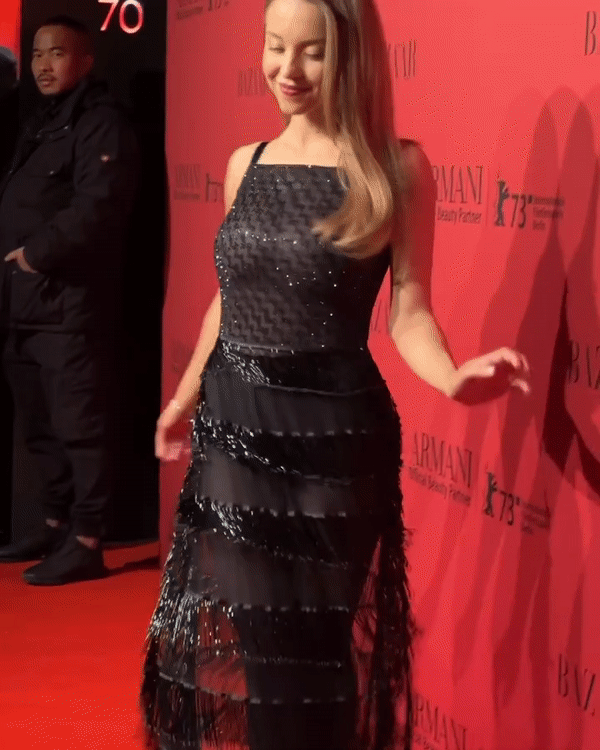 She was also at another event at the Berlin festival filling out a red sequin dress in ways that dresses are rarely filled out and the public were impressed, because I saw it covered everywhere! That's what happens when you're a star baby!